History After Dark
Singing for Change: How Folk Music Helped Save the Hudson
Featuring: Stephen Petrus, Richard Barone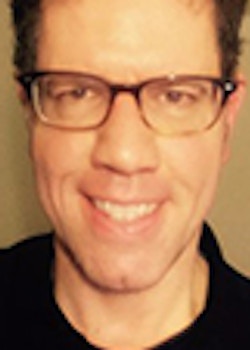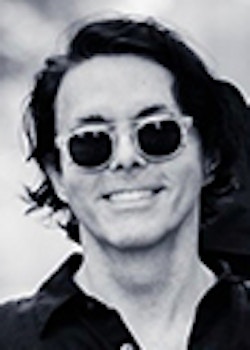 Note: This event is sold out
EVENT DETAILS
Explore the rich, rewarding connections between music and social activism while you learn about folk legend Pete Seeger's passion about protecting the Hudson River. Join acclaimed recording artist, performer, and songwriter Richard Barone in conversation with historian Dr. Stephen Petrus as they discuss his many collaborations with Seeger through Seeger's environmental non-profit, Hudson River Sloop Clearwater. And while Barone performs some Seeger songs to get you in an environmentally-minded mood, you can enjoy a glass of wine. 
Ages 21 and up. Wine included in ticket.
ABOUT THE SPEAKERS
Stephen Petrus is a 20th-century U.S. cultural historian at LaGuardia and Wagner Archives at LaGuardia Community College.  At the Museum of the City of New York in 2015, he curated the exhibition Folk City:  New York and the Folk Music Revival and was co-author of the accompanying book, published by Oxford University Press.  His essays have been published in Studies in Popular Culture, New York History, and Los Angeles Review of Books, and his research has been supported by the Andrew W. Mellon Foundation and the Pew Foundation.  His next book will be a cultural history of Greenwich Village in the 1950s and '60s.
Richard Barone is an acclaimed recording artist, performer, producer, and author. Since pioneering the indie rock scene in Hoboken, New Jersey, as frontman for The Bongos and then helping to launch the chamber pop movement with his solo debut "cool blue halo,"  Barone has produced countless studio recordings and worked with artists in every musical genre. Collaborators have included Tony Visconti, Beach Boy Al Jardine, Sean Lennon, Dion, John Sebastian, Alejandro Escovedo, Donovan, Moby, the late Lou Reed, and American folk icon Pete Seeger. He has scored shows and staged all-star concert events at such venues as Carnegie Hall, the Hollywood Bowl, and New York's Central Park. His memoir Frontman: Surviving The Rock Star Myth was published by Hal Leonard Books. His latest album Sorrows & Promises is a celebration of the early 1960s music scene in Greenwich Village, where Barone lives. He is affiliated with the Clive Davis Institute of Recorded Music at New York University and The New School University of Jazz & Contemporary Music, serves on the Board of Governors of the Recording Academy (GRAMMYs), and on the Board of Advisors of Anthology Film Archives.  Photo by Bernadeta Serafin
LOCATION
The New-York Historical Society, 170 Central Park West, New York, NY 10024
PURCHASING TICKETS
By phone: Contact New-York Historical's in-house call center at (212) 485-9268 485-9268). Call center is open 9 am–5 pm daily.
Online: Click on the orange "Buy Tickets" button at the top of this page.
In person: Advance tickets may be purchased on site at New-York Historical's Admissions desk during museum hours.