Talks
Smashing Statues: The Rise and Fall of America's Public Monuments
Featuring: Erin L. Thompson
Non-Fiction at the Bryant Park Reading Room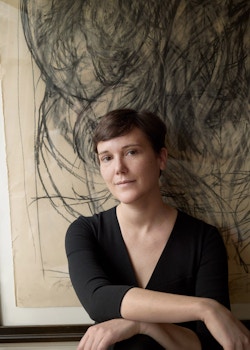 Event Details:
Our popular outdoor lecture series is back! The New-York Historical Society is thrilled to once again partner with the Bryant Park Reading Room to present a series of free programs in the park. Now in its 13th summer, this year's Non-Fiction at the Bryant Park Reading Room series features a wide array of fascinating talks on immigration and civil rights, presidents and popes, monuments, and memorialization.
Over the past several years, America has broken into a fervent debate over the history and symbolism of its public monuments. It begs several questions: What do we do with them, and who should make that decision? A leading expert in the deliberate destruction of art, Erin L. Thompson, explores the history of American monuments and the motivations behind the contemporary crossroads we find ourselves at today. 
Erin L. Thompson, author of Smashing Statues: The Rise and Fall of America's Public Monuments, is a professor of art crime at the City University of New York. 
Image credit: Stas Ginzburg
This program is produced in partnership with the Bryant Park Corporation. 
Location:
This program will be held at the outdoor Reading Room in Bryant Park. The Reading Room is located on the 42nd Street side of the park between 5th and 6th Avenues. Look for the yellow and white umbrellas.
Inclement Weather: In case of severe weather, please check bryantpark.org or nyhistory.org for the most up to date information. You may also contact New-York Historical's Department of Public Programs at public.programs@nyhistory.org or 212-485-9205.
Ticket Instructions:
Free Admission. No advance reservation is required. First come, first served.