Talks
The Soul of America: The Battle for Our Better Angels
Featuring: Jon Meacham, Willie Geist (moderator)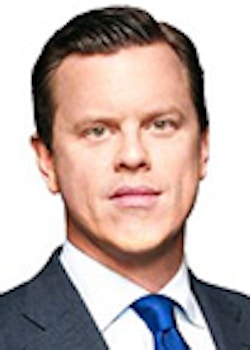 Note: This event is sold out
Ticket price of this program includes a copy of Jon Meacham's new book, The Soul of America. All sales are final. Program tickets and books are nonrefundable, nonreturnable, and nonexchangeable.
EVENT DETAILS
In conversation with NBC News and MSNBC anchor Willie Geist, Pulitzer Prize-winning author Jon Meacham sheds light on how the current political climate is rooted in American history. From presidents Abraham Lincoln and Franklin D. Roosevelt to activists Martin Luther King Jr. and Rosa Parks, discover how influential leaders have united us, even in times of great uncertainty.
Jon Meacham is a Pulitzer Prize-winning biographer and a New York Times bestselling author. His latest book is The Soul of America: The Battle for Our Better Angels. Willie Geist (moderator) is the host of NBC News' Sunday TODAY with Willie Geist and co-host of MSNBC's Morning Joe.
LOCATION
The Robert H. Smith Auditorium at the New-York Historical Society, 170 Central Park West, New York, NY 10024
STANDBY TICKETS
This program has reached capacity. There will be a standby line the evening of the program. One hour before the program begins, we will begin handing out standby numbers with members receiving priority. Shortly before the program begins, we would begin selling tickets if we are able to do so. Standby does not guarantee admission.
Advance purchase is required to guarantee seating. All sales are final; refunds and exchanges not permitted. Programs and dates may be subject to change. Management reserves the right to refuse admission to latecomers.