Strawberry Festival 2022
Featuring: Tina Brown (honoree), John Avlon (moderator)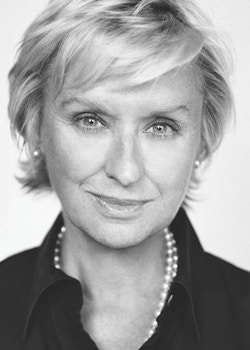 Event Details:
Join us for our annual Strawberry Festival Luncheon at New-York Historical. We will honor Tina Brown, author of the best-selling book The Palace Papers, with the Women in Public Life Award, after which she and John Avlon, Senior Political Analyst and Anchor at CNN will talk more about her life, career, and new book. 
The Strawberry Festival is New-York Historical's annual spring benefit, tracing its roots to 1856, when guests enjoyed a Strawberry Feast in Washington Square Park and an enlightening lecture.
Proceeds from the Strawberry Festival support a wide range of online and onsite educational programming, including New-York Historical's award-winning, gallery-based, in-school, and after-school history and civics programs offered to more than 250,000 students annually. 
Location:
Dexter Hall at the New-York Historical Society, 170 Central Park West, New York, NY 10024
Ticket Instructions:
Click the button at the top of the page.
For more information, contact Barbi Zakin Events at 212-744-0799 or barbi@barbizakinevents.com.