Family
Sunday Story Time: Museum Trip
Event Details:
Join us every Sunday in person at the Museum for story time and crafts! Each class includes a special hello song, silly dances and games, a story book reading, and a craft to do after the story.
Go to our Visit page for the most up-to-date information about safety requirements for program attendance, including vaccination and masking procedures.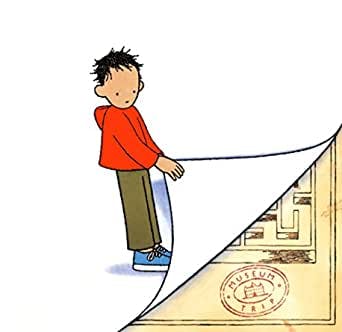 The summer is the perfect time to visit a museum and supercharge your creativity! At this month's Sunday Story Times, we will be reading all about museums and imagination, starting with Museum Trip, by Barbara Lehman. Museum Trip is no ordinary book: there are no words! We will have to use our imaginations to discover what might happen when a boy becomes part of a magical museum exhibit! After the story, we will create our own mysterious mazes, just like the mazes the boy explores in the book.
Please note that this is not a drop-off program—child participants must be accompanied by an adult. 
Major support for Family Programs is provided by Diana and Joe DiMenna. Additional generous support is from Daniel & Margaret Loeb, Shelley & Tommy Mulitz, and the New York City Department of Cultural Affairs in partnership with the City Council.