Family
Sunday Story Time: Tar Beach
Event Details:
Join us every Sunday in person at the Museum for story time and crafts! Each class includes a special hello song, silly dances and games, a story book reading, and a craft to do after the story. 
Capacity limits and mask requirements apply.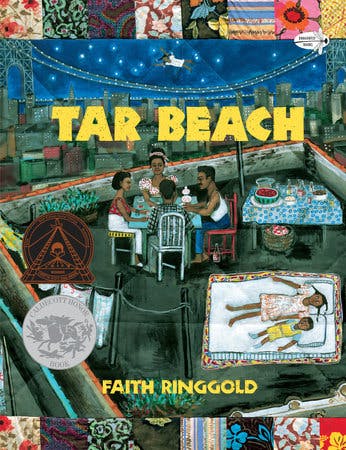 Welcome to Artist August! This month, we will learn about a different New York City artist each Sunday. This week we are reading the award winning classic, Tar Beach, written and illustrated by Faith Ringgold. Known for her painted story quilts, artist Faith Ringgold took her talents to picture books to tell the story of Cassie, a little girl in Harlem who, on one magic night, flies over New York City. Come fly along with Cassie and after the story make your own story quilt, inspired by Faith Ringgold! Where would you like to fly?
Please note that this is not a drop-off program—child participants must be accompanied by an adult. 
Major support for Family Programs is provided by Diana and Joe DiMenna. Additional generous support is from Daniel & Margaret Loeb, Shelley & Tommy Mulitz, and the New York City Department of Cultural Affairs in partnership with the City Council.