Talks
The Supreme Court vs. Martin Luther King Jr.
Featuring: Randall Kennedy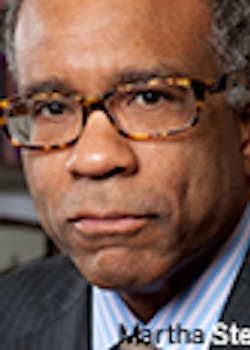 EVENT DETAILS
In the spring of 1963, a state court judge in Alabama ordered Martin Luther King Jr. and his associates to desist from protesting. King disobeyed the injunction, was jailed, and was later prevented from challenging the constitutionality of the order. In the 1967 case Walker v. City of Birmingham, the Supreme Court upheld the Alabama court's rulings against King, declaring that "respect for judicial process is a small price to pay for the civilizing hand of law." Did the Supreme Court rule rightly?
Randall Kennedy is Michael R. Klein Professor of Law at Harvard Law School and author of the forthcoming book From Protest to Law: Triumphs and Defeats of the Black Revolts, 1948–1968.
LOCATION
The Robert H. Smith Auditorium at the New-York Historical Society, 170 Central Park West, New York, NY 10024
PURCHASING TICKETS
By phone: Contact New-York Historical's in-house call center at (212) 485-9268. Call center is open 9 am–5 pm daily.
Online: Click on the orange "Buy Tickets" button at the top of this page.
In person: Advance tickets may be purchased on site at New-York Historical's Admissions desk during museum hours.
Advance purchase is required to guarantee seating. All sales are final; refunds and exchanges not permitted. Programs and dates may be subject to change. Management reserves the right to refuse admission to latecomers.