Talks
The Fight to Vote
Featuring: Michael Waldman
Non-Fiction at the Bryant Park Reading Room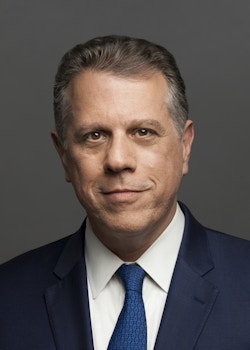 Event Details:
Our popular outdoor lecture series is back! The New-York Historical Society is thrilled to once again partner with the Bryant Park Reading Room to present a series of free programs in the park. Now in its 13th summer, this year's Non-Fiction at the Bryant Park Reading Room series features a wide array of fascinating talks on immigration and civil rights, presidents and popes, monuments, and memorialization.
Despite the 2020 election having the highest voter turnout since 1900, subsequent events—including the January 6 insurrection—are part of a larger push to enact limitations on voting. The fight of disenfranchised Americans for this right has always been at the center of American politics. Legal expert Michael Waldman illuminates the history behind this struggle, from the writing of the Constitution to today.
Michael Waldman is president of the Brennan Center for Justice at NYU School of Law. His book, The Fight to Vote, was praised by the late John Lewis.
This program is produced in partnership with the Bryant Park Corporation.
Location:
This program will be held at the outdoor Reading Room in Bryant Park. The Reading Room is located on the 42nd Street side of the park between 5th and 6th Avenues. Look for the yellow and white umbrellas.
Inclement Weather: In case of severe weather, please check bryantpark.org or nyhistory.org for the most up to date information. You may also contact New-York Historical's Department of Public Programs at public.programs@nyhistory.org or 212-485-9205.
Ticket Instructions:
Free Admission. No advance reservation is required. First come, first served.