Talks
The Right: The Hundred-Year War for American Conservatism
Featuring: Matthew Continetti, Yuval Levin (moderator)
Bernard and Irene Schwartz Distinguished Speakers Series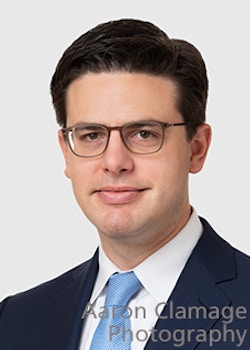 Event Details:
How did the party of Ronald Reagan evolve into today's Republican Party? What is in store for the future of conservatism? Author Matthew Continetti examines the often tumultuous evolution of conservatism from the Progressive Era through the present day and reveals how conservative leaders throughout history navigated aspirations for mainstream acceptance and the pull of extremism.
Matthew Continetti, a fellow at the American Enterprise Institute, is the author of The Right: The Hundred-Year War for American Conservatism. Yuval Levin (moderator) is the director of social, cultural, and constitutional studies at the American Enterprise Institute.
Buy the book! Pick up titles related to this program at the NYHistory Store:
The Right: The Hundred-Year War for American Conservatism by Matthew Continetti
Go to our Visit page for the most up-to-date information about safety requirements for program attendance, including vaccination and masking procedures.
Location:
The Robert H. Smith Auditorium at the New-York Historical Society, 170 Central Park West, New York, NY 10024
Livestreaming:
Unable to attend in person? Join us via livestream! Livestream Access: $30 (Members $20)
We will contact all registered attendees with instructions for viewing the livestream the day before and the day of the program. If you do not receive a message, please check your spam folder. Subject to availability, livestreaming tickets will be available via online purchase up until the program start time. If you need further assistance, please email public.programs@nyhistory.org.
Ticket Instructions:
By phone: Contact our call center at (212) 485-9268 from 9 am–5 pm daily.
Online: Click on the "Buy Tickets" button.
In person: Purchase tickets on site at the admissions desk during Museum hours.
Chairman's Council: To request tickets, email chairmanscouncil@nyhistory.org.
Members: Sign in with your Member login on the next page to receive your discount. If you need a login or have any questions, contact the call center at (212) 485-9268 or call.center@nyhistory.org.
Advance purchase is required to guarantee seating. All sales are final; refunds and exchanges are not permitted. Programs and dates may be subject to change. Management reserves the right to refuse admission to latecomers. Program tickets do not include Museum admission unless otherwise noted.
Advance registration closes four hours prior to program start time. Subject to availability, tickets will be sold onsite up until the program start time.