Talks
The Witches: Suspicion, Betrayal, and Hysteria in 1692 Salem
Featuring: Stacy Schiff, David M. Rubenstein (moderator)
History with David M. Rubenstein
$38 (Members $24; Chairman's Council, Free)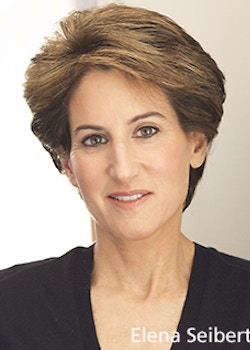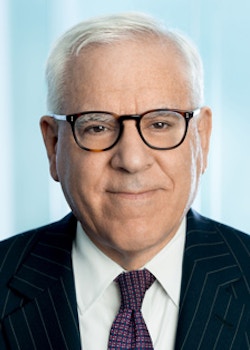 Event Details:
In the harsh New England winter of 1692, a minister's daughter began to scream and convulse, as if possessed by a demonic spirit. This incident marked the beginning of a year-long panic in Salem, Massachusetts, which culminated in the infamous Witch Trials and the execution of 20 individuals. How did this Puritan settlement descend into madness? In what ways did this dark chapter in colonial America shape the future republic? Pulitzer Prize-winning author Stacy Schiff, in a conversation with David M. Rubenstein, uncovers the truths behind the mythology.
Stacy Schiff is the author of numerous critically acclaimed and #1 bestselling books, including The Witches: Suspicion, Betrayal, and Hysteria in 1692 Salem. Her new biography of Samuel Adams, The Revolutionary, will be published in late 2022. David M. Rubenstein (moderator), co-founder and co-chairman of the Carlyle Group, is the author of numerous books, including The American Experiment: Dialogues on a Dream.
Go to our Visit page for the most up-to-date information about safety requirements for program attendance, including vaccination and masking procedures.
Buy the book! Pick up copies of related titles at the NYHistory Store:
Stacy Schiff, The Witches: Salem, 1692
Stacy Schiff, Cleopatra: A Life
Stacy Schiff, A Great Improvisation: Franklin, France, and the Birth of America
David M. Rubenstein, The American Experiment: Dialogues on a Dream
David M. Rubenstein, How to Lead: Wisdom from the World's Greatest CEOs, Founders, and Game Changers
David M. Rubenstein, The American Story: Conversations with Master Historians
Location:
The Robert H. Smith Auditorium at the New-York Historical Society, 170 Central Park West, New York, NY 10024
Livestreaming:
Unable to attend in person? Join us via livestream! Livestream Access: $30 (Members $20)
The day before the program, we will contact all registered attendees with instructions on how to view the livestream. If you do not receive a message, please check your spam folder. Subject to availability, livestreaming tickets will be available via online purchase up until the program start time.
Ticket Instructions:
By phone: Contact our Call Center at (212) 485-9268 from 9 am–5 pm daily.
Online: Click on the "Buy Tickets" button.
In person: Purchase tickets on site at the admissions desk during Museum hours.
Chairman's Council: To request tickets, email chairmanscouncil@nyhistory.org.
Members: Sign in with your Member login on the next page to receive your discount. If you need a login or have any questions, contact the Call Center at (212) 485-9268 or call.center@nyhistory.org.
Advance purchase is required to guarantee seating. All sales are final; refunds and exchanges are not permitted. Programs and dates may be subject to change. Management reserves the right to refuse admission to latecomers. Program tickets do not include Museum admission unless otherwise noted.
Advance registration closes three hours prior to program start time. Subject to availability, tickets will be sold onsite up until the program start time.