Talks
Twilight of the Gods: War in the Western Pacific, 1944-1945
Featuring: Ian Toll, David M. Rubenstein (moderator)
History with David M. Rubenstein
Tuesday, February 8, 2022
$44 (Members $32; Chairman's Council, Free)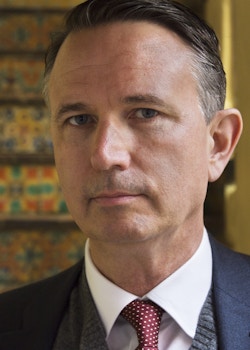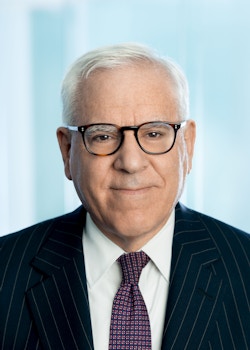 Event Details:
World War II in the Pacific entered its endgame in June 1944, after the U.S. waged a crushing assault on the Japanese navy in the Battle of the Philippine Sea. In a conversation that explores the conflict's harrowing final year—from the maritime war front to the halls of power in Washington and Tokyo—historian Ian W. Toll illuminates the grand strategic decisions and naval operations that allowed the Allies to emerge victorious.
Ian W. Toll, an independent naval historian, is the author of Twilight of the Gods: War in the Western Pacific, 1944-1945, the third and final volume of his Pacific War Trilogy. David M. Rubenstein (moderator), co-founder and co-executive chairman of the Carlyle Group, is the author of numerous books, including The American Experiment: Dialogues on a Dream.
Proof of full vaccination against COVID-19 is required for admission to public programs. Masks are required for all attendees older than age 2. 
Location:
The Robert H. Smith Auditorium at the New-York Historical Society, 170 Central Park West, New York, NY 10024
Livestreaming:
Unable to attend in person? Join us via livestream! Livestream access: $30 (Members $20)
The day before the program, we will contact all registered attendees with instructions on how to view the livestream. If you do not receive a message, please check your spam folder. Subject to availability, livestreaming tickets will be available via online purchase up until the program start time.
Ticket Instructions:
By phone: Contact our Call Center at (212) 485-9268 from 9 am–5 pm daily.
Online: Click the button at the top of the page.
In person: Purchase tickets on site at the admissions desk during Museum hours.
Chairman's Council: To request tickets, email chairmanscouncil@nyhistory.org.
Members: Sign in with your Member login on the next page to receive your discount. If you need a login or have any questions, contact the Call Center at (212) 485-9268 or call.center@nyhistory.org.
Advance purchase is required to guarantee seating. All sales are final; refunds and exchanges not permitted. Programs and dates may be subject to change. Management reserves the right to refuse admission to latecomers and/or those who do not provide requested COVID-19 documentation. Program tickets do not include Museum admission unless otherwise noted.
Advance registration closes four hours prior to program start time. Subject to availability, tickets will be sold onsite up until the program start time.