Talks
The U.S. Economy and the Road Ahead
Featuring: James Grant, Byron R. Wien (moderator)
The Byron Wien Lecture on Financial History
$44 (Members $32; Chairman's Council, Free)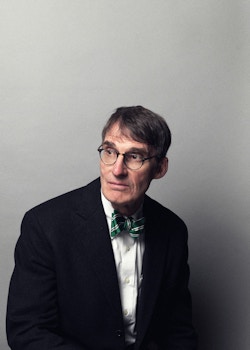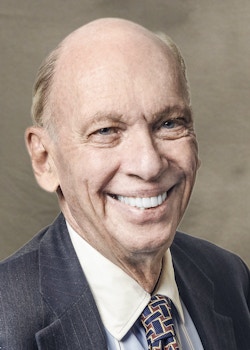 Event Details:
As we continue to grapple with the COVID-19 pandemic and our cities and communities attempt to rebound, the societal shake-ups created by the pandemic also continue to shape the health of the U.S. economy in ways that are sure to resonate for years to come. Longtime financial observers survey how the economy has changed in recent years, discuss the impact of the Biden administration's approach to today's economic challenges, and forecast how the national economic climate might adjust to a post-Covid world.
James Grant is the founder and editor of Grant's Interest Rate Observer. Byron R. Wien (moderator) is vice chairman of Private Wealth Solutions at Blackstone. They are trustees of the New-York Historical Society.
Proof of vaccination against COVID-19 is required for admission to public programs. Masks are required for all attendees older than age 2. 
Location:
The Robert H. Smith Auditorium at the New-York Historical Society, 170 Central Park West, New York, NY 10024
Livestreaming:
Unable to attend in person? Join us via livestream! Livestream access: $30 (Members $20)
The day before the program, we will contact all registered attendees with instructions on how to view the livestream. If you do not receive a message, please check your spam folder. Subject to availability, livestreaming tickets will be available via online purchase up until the program start time.
Ticket Instructions:
By phone: Contact our Call Center at (212) 485-9268 from 9 am–5 pm daily.
Online: Click on the orange "Buy Tickets" button.
In person: Purchase tickets on site at the admissions desk during Museum hours.
Chairman's Council: To request tickets, email chairmanscouncil@nyhistory.org.
Members: Sign in with your Member login on the next page to receive your discount. If you need a login or have any questions, contact the Call Center at (212) 485-9268 or call.center@nyhistory.org.
Advance purchase is required to guarantee seating. All sales are final; refunds and exchanges not permitted. Programs and dates may be subject to change. Management reserves the right to refuse admission to latecomers and/or those who do not provide requested COVID-19 documentation. Program tickets do not include Museum admission unless otherwise noted.
Advance registration closes four hours prior to program start time. Subject to availability, tickets will be sold onsite up until the program start time.
Image credit: Roderick Aichinger