Talks
White Freedom and Lady Liberty
Featuring: Tyler Stovall, Jennifer Sessions (moderator)
Tuesday, March 16, 2021 | 6 pm ET | $20 (Members, $10; Chairman's Council, Free)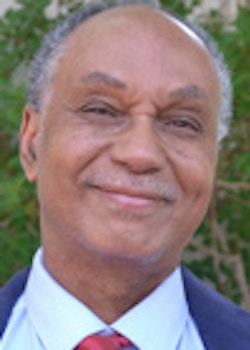 EVENT DETAILS
Presented LIVE on Zoom
From its origins in France to a public monument in the United States, the Statue of Liberty is one of the most recognizable symbols of freedom in the modern world. Historian Tyler Stovall, in conversation with Jennifer Sessions, examines an often unexamined and surprising part of the history of Lady Liberty: its role as a racial symbol.
Tyler Stovall, professor of history and dean of the Graduate School of Arts and Sciences at Fordham University, is the author of White Freedom: The Racial History of an Idea. Jennifer Sessions (moderator), a historian of modern France and its colonial empire, is an associate professor of history at the University of Virginia.
Special Offer: To purchase a copy of White Freedom by Tyler Stovall at a 30% discount from Princeton University Press, please click here. Upon checkout, enter the discount code TYSTO. This offer is valid through April 30, 2021.    
PURCHASING TICKETS
By phone: Contact New-York Historical's in-house call center at (212) 485-9268. Call center is open 9 am–5 pm daily.
Online: Click on the orange "Buy Tickets" button at the top of this page.
To request Chairman's Council tickets, or to inquire about the Chairman's Council, email chairmanscouncil@nyhistory.org.
Registration by phone closes at 3 pm the date of the program. Online registration closes at the program start time.
HOW TO JOIN PROGRAM
This program will be presented live via Zoom, an easy-to-use video conferencing platform.
The day before the program, a member of New-York Historical's staff will contact all registered attendees from the email address public.programs@nyhistory.org with instructions on how to join the virtual program. An additional reminder will be sent within two hours of the program start time. If you do not receive a message, please check your spam folder.
TICKETING POLICY
Advance reservation is required to guarantee participation. Programs and dates may be subject to change.