Talks
Woke Racism: How a New Religion Has Betrayed Black America
Featuring: John McWhorter
Bernard and Irene Schwartz Distinguished Speakers Series
Wednesday, January 26, 2022
Canceled
$38 (Members $24; Chairman's Council, Free)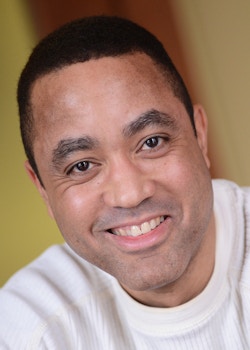 Event Details:
Program Update: This program has been canceled. We apologize for any inconvenience. We hope to reschedule; please stay tuned for more details.
From classrooms to the halls of Congress to the forums of social media, the nation is reckoning with its complicated and often difficult racial history. Are the national conversations we are having productive? How do these discussions impact Black communities and the wider American social fabric? New York Times bestselling author and acclaimed linguist John McWhorter explores the contemporary debates surrounding racism and antiracism, white privilege, cancel culture, and "wokeism."
John McWhorter teaches linguistics, American studies, and music history at Columbia University. His most recent book is Woke Racism: How a New Religion Has Betrayed Black America.
Proof of vaccination against COVID-19 is required for admission to public programs. Masks are required for all attendees older than age 2.